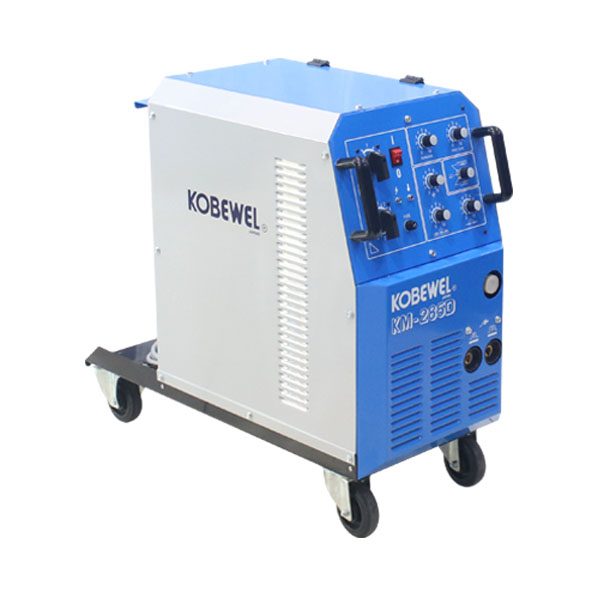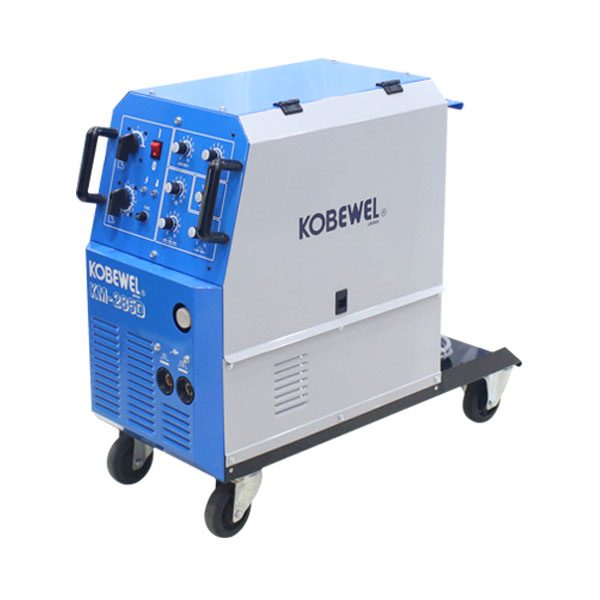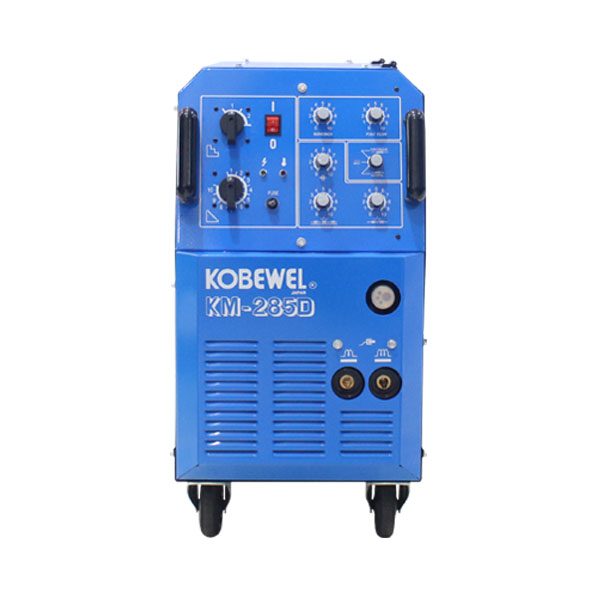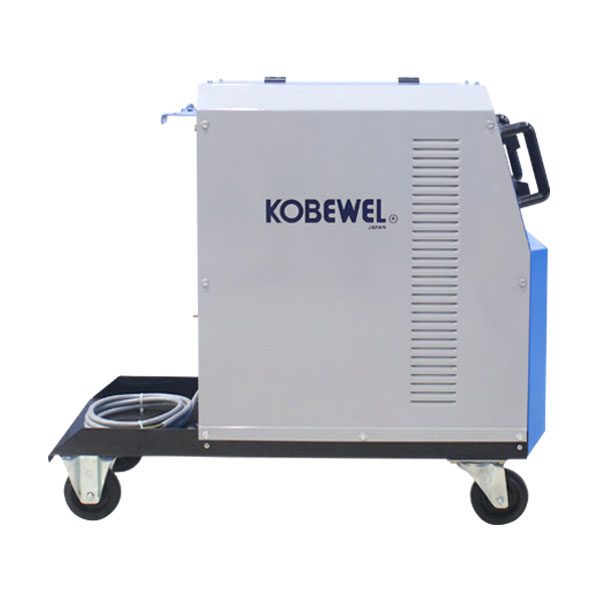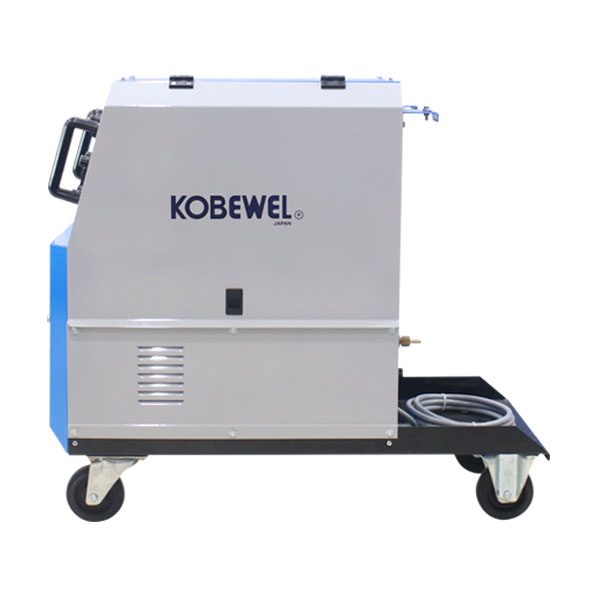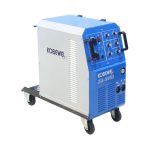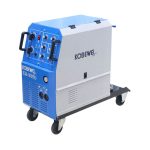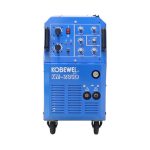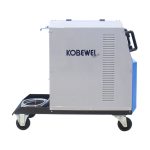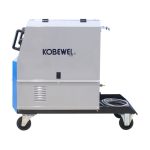 Mesin Las CO Mig Mag Step Switch Compact KM 285 D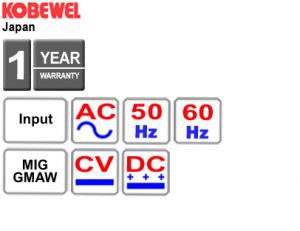 Unduh Katalog (426KB)
Bagikan ke :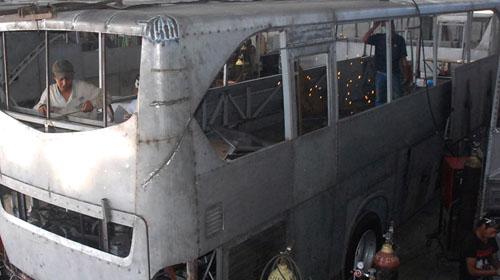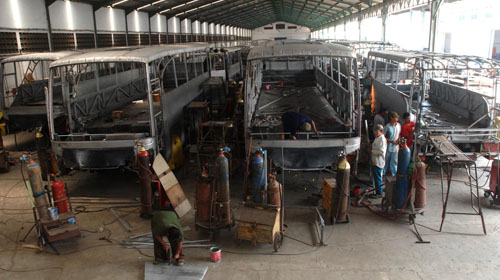 Penggunaan Utama
● Lembaran logam baja.
● Konstruksi dan galangan kapal.
● Pengelasan pipa minyak dan gas.
● Pengelasan di tempat

Keunggulan
● Japanese compact design, memberikan hasil pengelasan yang sangat handal dengan kualitas sempurna.
● Teknologi rectifier terbaru Jepang, untuk menghasilkan karakteristik pengelasan yang sangat baik untuk pengelasan Mig Mag, CO2.
● Trasformator choke yang handal diproduksi secara optimal untuk pengelasan yang lebih baik dan mengurangi percikan hasil pengelasan.
● Penyesuaian tegangan halus dan kasar.
● Pengelasan berkelanjutan dan spot welding, with spot time.
● Pengelasan interval, dengan pengelasan dan waktu interval.
● Post gas and burn back adjustment.
● Uji gas dan pemasangan kawat.
● Kawat las hub spool cenderungn memperlancar transfer kawat dan hasil pengelasan yang lebih baik.
● Komponen internal dilindungi dari kerusakan oleh perlindungan panas berlebih yang secara otomatis mematikan unit.
● Sistem industry wire feeder yang kokoh, dengan dua feed rolls yang di arahkan, gulungan penggerak reversible yang cepat berubah dan mudah disetel.
● 2 koneksi untuk inductance (untuk KM 285D).
● Easy load gas cylinder with lowered platform.
● Kipas ganda untuk system pendingin maksimum.
| | |
| --- | --- |
| Spesifikasi | |
| | |
| Rentang pengelasan | 20 - 285 A |
| Tegangan beban | 15 - 28.2 V |
| Tegangan sirkuit terbuka | 36 V |
| Pengaturan tegangan | 2 x 10 |
| Duty cycle at max. current | 40 % |
| Welding current at 100 % duty cycle | 180 A |
| Weldable steel wire | 0.8 - 1.2 mm |
| Weldable aluminum wire | 0.9 - 1.2 mm |
| Wire feed rate | 1 - 17 m/min |
| Input Phase | 3 Phase |
| Tegangan utama | 380 V |
| Frekuensi | 50 / 60 Hz |
| Main fuse ( slow - blow ) | 16 A |
| Max. power consumption 220 V | 10.5 KVA |
| Power factor | 0.96 |
| Index protection | IP 21 |
| Insulation class | H |
| Jenis pendingin | F |
| Emisi kebisingan | < 75 dB ( A ) |
| Dimensi (P x L x T) | 850 x 390 x 725 mm |
| Berat tanpa aksesoris | 90 Kg |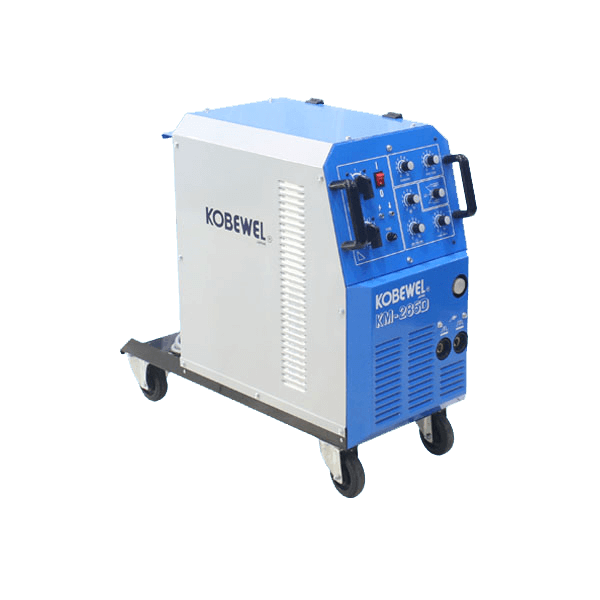 Item Code

Item Name

101.04.003.1

KM 285 D - Mig Mag Package

+ Feedroll for Steel Ø 0.6 / 0.8 mm

+ Gas Nipple size 1/4"

Standard Accessories

101.04.003

Mig Mag Step Switch - Compact - KM 285 D

201.11.004

Plug to Ground Clamp 300 A,
35 mm2 at 3 m - KM 285 & KMD 285

201.23.002

CO2 Gas Regulator

208.12.002

Interpass Gas Hose - Blue at 3 m

Standard Alternative

250.02.001

Mig Torch - Pro Mig 15 at 3 m

250.02.002

Mig Torch - Pro Mig 15 at 4 m

250.02.003

Mig Torch - Pro Mig 24 at 3 m

250.02.004

Mig Torch - Pro Mig 24 at 4 m

250.02.005

Mig Torch - Pro Mig 24 at 5 m

201.03.001

Feed Roll KM & KMD Ø 35 mm -
Steel Ø 0.6 & 0.9 mm

201.03.002

Feed Roll KM & KMD Ø 35 mm -
Steel Ø 0.8 & 1.0 mm

201.03.006

Feed Roll KM & KMD Ø 35 mm -
Steel Ø 1.2 & 1.6 mm

201.03.007

Feed Roll KM & KMD Ø 35 mm -
Flux Cored Ø 1.2 & 1.6 mm

General Accessories

201.22.009

Welding Helmet - Solarmatic Blue

201.22.010

Welding Helmet - Solarmatic Red

201.22.011

Welding Helmet - Solarmatic Green

208.18.002

Torch Holder - MIG
Item Code

Item Name

101.04.003.2

KM 285 D - Mig Mag Package for Alu

+ Feedroll for Steel Ø 0.6 / 0.8 mm

+ Gas Nipple size 1/4"

Standard Accessories

101.04.003

Mig Mag Step Switch - Compact - KM 285 D

201.11.004

Plug to Ground Clamp 300 A,
35 mm2 at 3 m - KM 285 & KMD 285

201.23.001

Argon Gas Regulator

208.12.001

Regulator Gas Hose - Blue at 1.5 m

Standard Alternative

203.02.001

Mig Torch - Ergoplus 15 at 3 m long

203.02.002

Mig Torch - Ergoplus 15 at 4 m long

203.03.001

Mig Torch - Ergoplus 24 at 3 m long

203.03.002

Mig Torch - Ergoplus 24 at 4 m long

203.03.003

Mig Torch - Ergoplus 24 at 5 m long

203.12.006

Blue Teflon Liner 5 m + Copper Liner -
Aluminum Ø 0.8 - 0.9 mm

203.12.007

Red Teflon Liner 5 m + Copper Liner -
Aluminum Ø 1.0 - 1.2 mm

203.12.009

Blue Teflon Liner 4 m + Copper Liner -
Aluminum Ø 0.8 - 0.9 mm

203.12.010

Red Teflon Liner 4 m + Copper Liner -
Aluminum Ø 1.0 - 1.2 mm

203.12.012

Blue Teflon Liner 3 m + Copper Liner -
Aluminum Ø 0.8 - 0.9 mm

203.12.013

Red Teflon Liner 3 m + Copper Liner -
Aluminum Ø 1.0 - 1.2 mm

201.03.005

Feed Roll KM & KMD Ø 35 mm -
Aluminum Ø 0.8 & 1.0 mm

201.03.004

Feed Roll KM & KMD Ø 35 mm -
Aluminum Ø 0.6 & 0.9 mm

201.03.006

Feed Roll KM & KMD Ø 35 mm -
Aluminum Ø 1.2 & 1.6 mm

General Accessories

201.22.009

Welding Helmet - Solarmatic Blue

201.22.010

Welding Helmet - Solarmatic Red

201.22.011

Welding Helmet - Solarmatic Green

208.18.002

Torch Holder - MIG