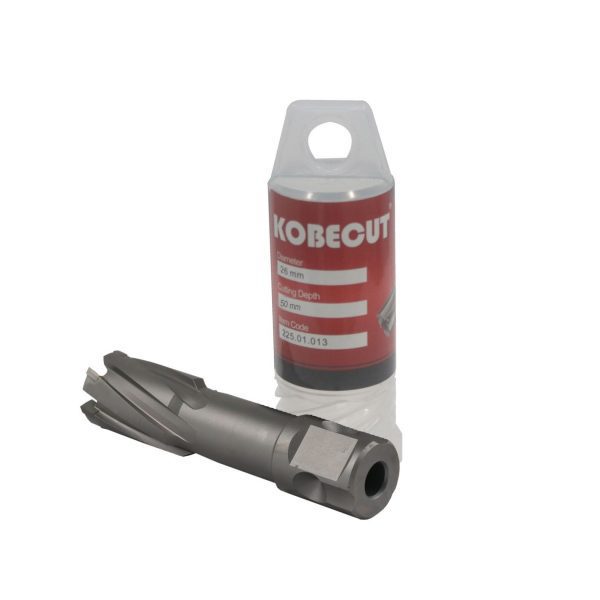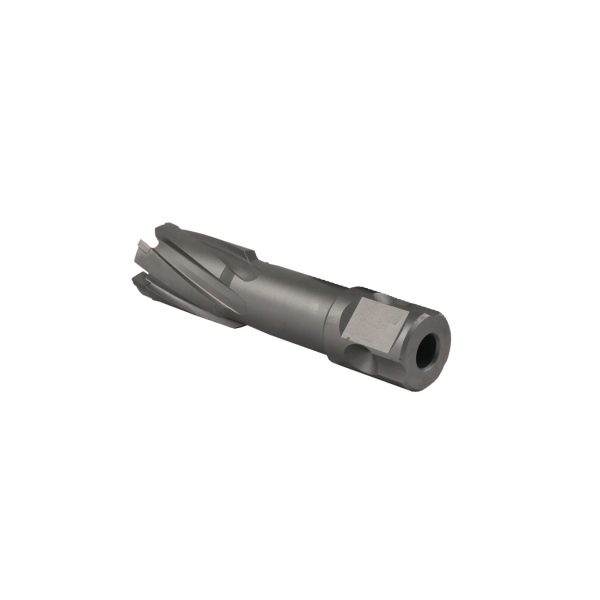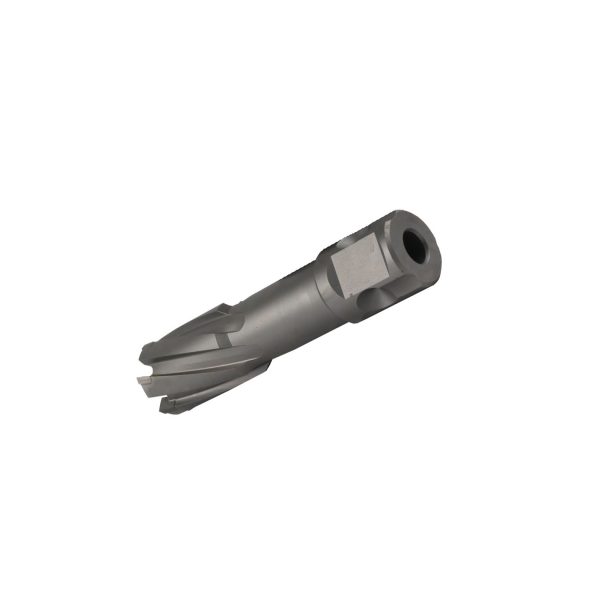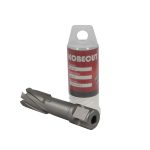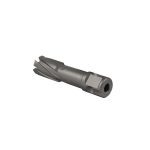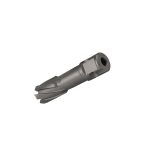 Mata Bor Kobecut TCT Max. Material 50mm

Unduh Katalog (128 KB)
Kita juga hadir di : 
Bagikan ke :
Keunggulan Produk
● Cocok untuk pengeboran pada besi cor, baja cor, baja karbon, baja campuran, stainless steel, tembaga, aluminium, dll.
● Pengeboran 5 kali lebih cepat dari twist drill, mengurangi usaha dan waktu keseluruhan.
● Performa tinggi toothing with pre, middle and post cutter, double bevelled tips untuk pengeboran yang halus dan sedikit getaran.
● Cutting tips geometry untuk aliran chip yang stabil dan mencegah kemacetan chip.
● Minimum cross section of chip removing surface – pemotongan mudah, torsi rendah, konsumsi energi rendah dan gesekan rendah.
● Desain yang lebih baik memungkinkan pemotong untuk memotong lebih cepat dan lebih efisien dengan menghilangkan lebih sedikit material selama pengeboran.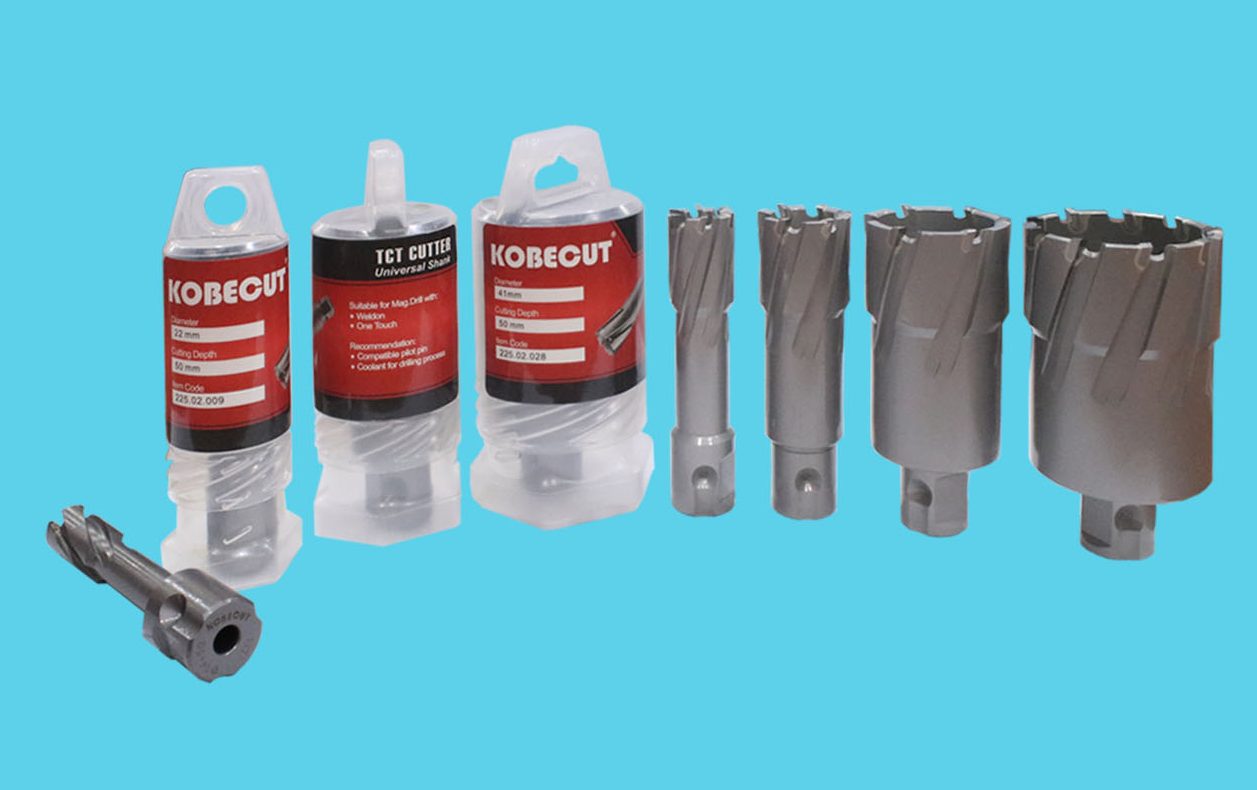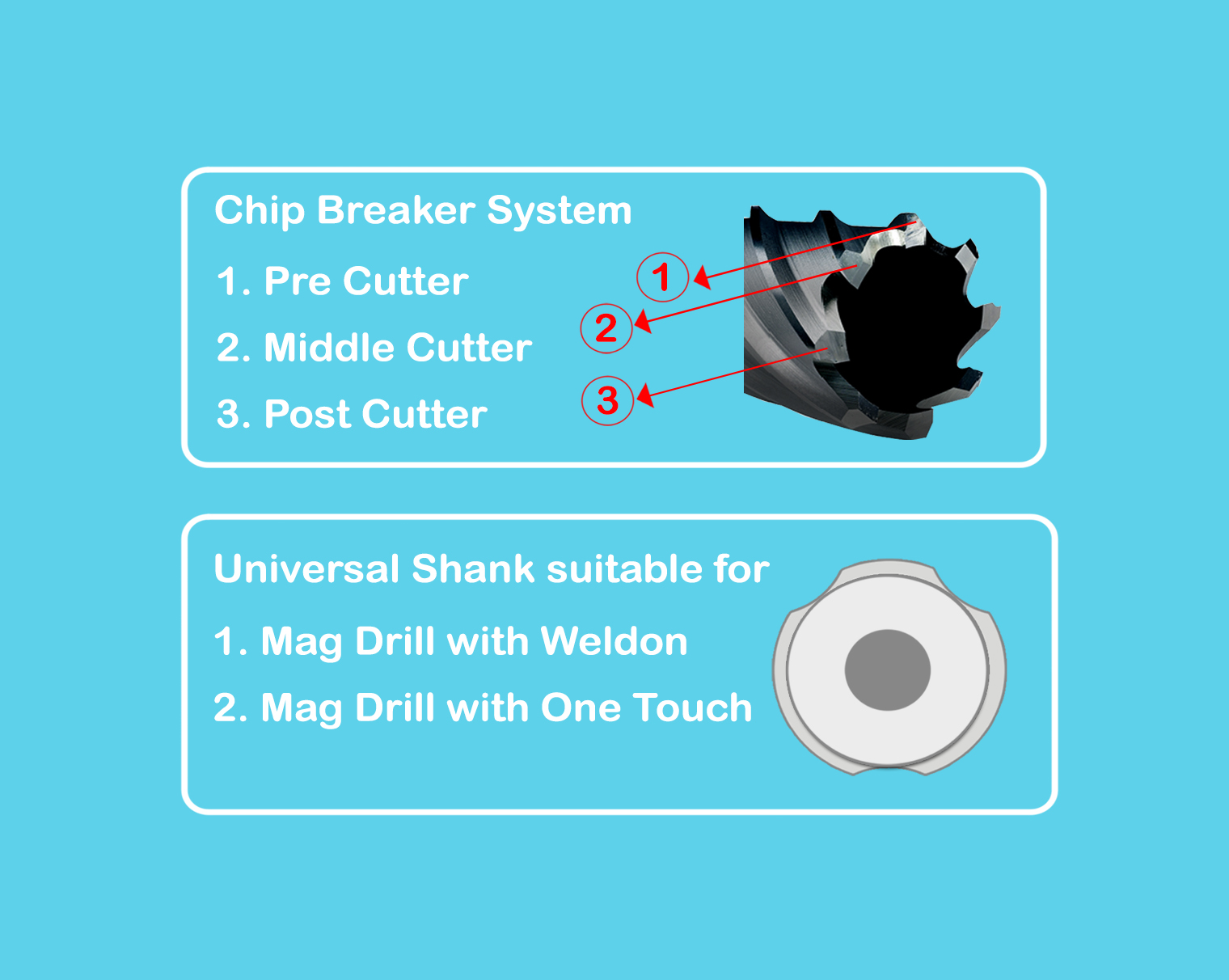 Lihat di bawah untuk Aksesoris
Lihat di bawah untuk Diameter
| | |
| --- | --- |
| Item Code | Item Size |
| 225.02.001 | Ø 14 mm |
| 225.02.002 | Ø 15 mm |
| 225.02.003 | Ø 16 mm |
| 225.02.004 | Ø 17 mm |
| 225.02.005 | Ø 18 mm |
| 225.02.006 | Ø 19 mm |
| 225.02.007 | Ø 20 mm |
| 225.02.008 | Ø 21 mm |
| 225.02.009 | Ø 22 mm |
| 225.02.010 | Ø 23 mm |
| 225.02.011 | Ø 24 mm |
| 225.02.012 | Ø 25 mm |
| 225.02.013 | Ø 26 mm |
| 225.02.014 | Ø 27 mm |
| 225.02.015 | Ø 28 mm |
| 225.02.016 | Ø 29 mm |
| 225.02.017 | Ø 30 mm |
| 225.02.018 | Ø 31 mm |
| 225.02.019 | Ø 32 mm |
| | |
| --- | --- |
| Item Code | Item Size |
| 225.02.020 | Ø 33 mm |
| 225.02.021 | Ø 34 mm |
| 225.02.022 | Ø 35 mm |
| 225.02.023 | Ø 36 mm |
| 225.02.024 | Ø 37 mm |
| 225.02.025 | Ø 38 mm |
| 225.02.026 | Ø 39 mm |
| 225.02.027 | Ø 40 mm |
| 225.02.028 | Ø 41 mm |
| 225.02.029 | Ø 42 mm |
| 225.02.030 | Ø 43 mm |
| 225.02.031 | Ø 44 mm |
| 225.02.032 | Ø 45 mm |
| 225.02.033 | Ø 46 mm |
| 225.02.034 | Ø 47 mm |
| 225.02.035 | Ø 48 mm |
| 225.02.036 | Ø 49 mm |
| 225.02.037 | Ø 50 mm |