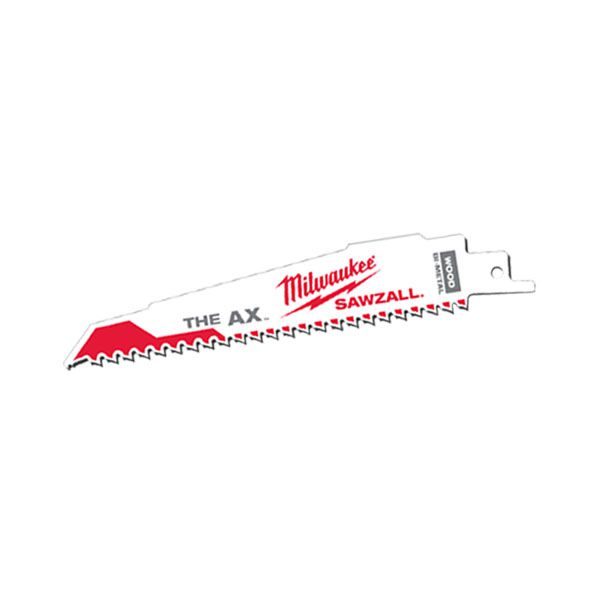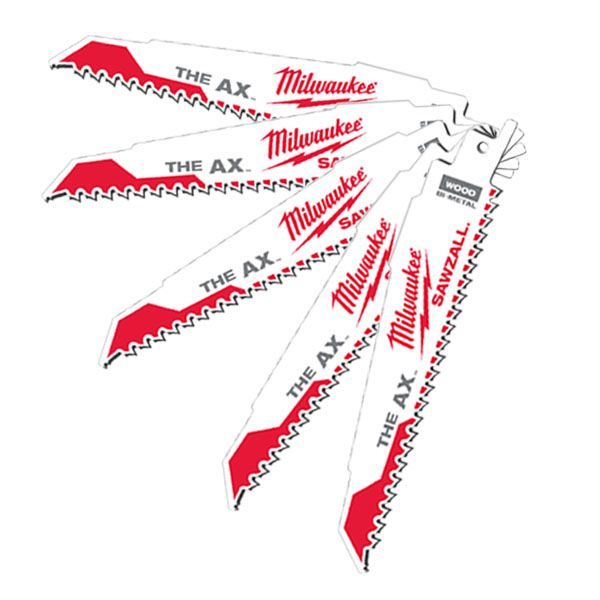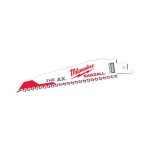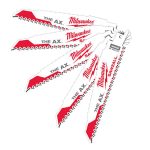 Mata Gergaji Potong The Ax

Unduh Katalog (273 KB)
Kita juga hadir di : 
Mata Gergaji Potong – The Ax – 150 mm 

Mata Gergaji Potong – The Ax – 230 mm
Bagikan ke :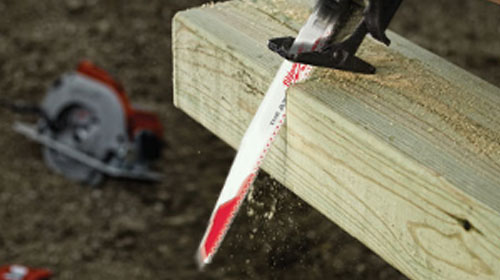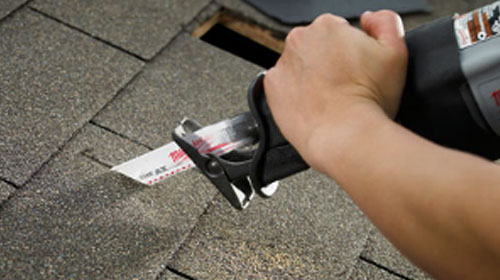 https://youtube.com/watch?v=3I_kpMVXeiY
Keunggulan Produk
● Pisau Ax Sawzall® telah direkayasa untuk menghasilkan pemotongan tercepat, masa pakai paling lama, daya tahan gigi terhebat dan pemotongan terjun paling cepat dari semua bilah penghancur kayu di pasaran.
● NAIL GUARD ™, melindungi gigi selama benturan kuku untuk meningkatkan daya tahan dan masa pakai.
● FANG TIP ™ untuk memotong lebih cepat dan menjangkau area terbatas.
● Bodi 1,60 mm ekstra kuat, ekstra tebal untuk ketahanan dan masa pakai maksimum sehingga ideal untuk kayu dengan paku atau baut.
● Geometri gigi 5 TPI yang cepat dan agresif menghilangkan lebih banyak material per langkah untuk memotong lebih cepat.
● Bentuk miring, sangat baik untuk memotong terjun dan menjangkau area terbatas.
● Konstruksi Bi-Metal yang tahan pecah memungkinkan blade untuk ditekuk dan dilenturkan tanpa putus.
| | |
| --- | --- |
| Spesifikasi | |
| | |
| Panjang Bilah | 150 mm |
| Shank | 1/2 inch Universal |
| Gigi per Inch | 5 TPI |
| kuantitas paket | 5 Pcs |
| | |
| | |
| | |
| Ketebalan Bahan Pemotong | |
| Kayu | 10 - 100 mm |
| Kayu dengan Paku / Baut | 10 - 100 mm |
| Pipa PVC | Ø 10 - 100 mm |
| PVC | 10 - 50 mm |
| | |
| | |
| | |
| Item Code | Item Name |
| 234.25.002 | Sawzall Blade "The Ax" - 5 TPI - 150 mm |
| 234.25.003 | Sawzall Blade "The Ax" - 5 TPI - 230 mm |